Personal Trainer in Northwood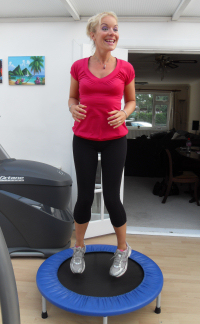 You may want to lose weight, improve your personal health or tone up but sometimes an individual may need someone to motivate and encourage them, setting them achievable targets in order to reach their goals. Having a personal trainer in Northwood can assist with this. Davinia is a personal trainer in Northwood who will measure you strengths and weaknesses with fitness assessments and then compile a fitness programme tailored to your physical needs and circumstances. Your exercises are designed specifically for you , along with a time and place that's convenient. So for a personal trainer in Northwood contact Davinia for a professional and results driven service.
Fitness Instructor in Northwood
Ever wondered what a fitness instructor. A fitness instructor in Northwood can plan, teach and evaluate safe and effective exercise sessions and offer general advice on exercise programmes to help an individual achieve their goals.
Despite the recession fitness instructors in Northwood are in great demand. People are becoming more aware of the importance and value of exercise and the links to health and well-being, but this has to be balanced with often demanding lifestyles and busy work schedules. That's why an effective way to address this is having a Fitness instructor in Northwood. Davinia offers personalised advice and instruction. As a professional fitness instructor her motivation and enthusiasm for personal fitness is infectious!
Nutritional Advice and Consultation in Northwood
It is widely recognised that along with physical exercise, a healthy diet is essential. However, while some things are obvious, it's not always easy to know what foods are good for you and what are not! Food provides a range of different nutrients. Some provide energy while others are essential for growth and maintenance of the body. You can get expert nutritional advice and consultation in Northwood from Davinia. Davinia provides information about why good nutrition and lifestyle choices are important for your health being regardless of what age you are and is happy to help and support you change your diet and eating habits to achieve a healthier body and mind through nutritional advice and consultation in Northwood.