Personal training – Designed around you, for you.
Get fit
Have fun
Tone up
Lose weight
Improve posture
Feel fabulous
Increase your self-esteem
One of the main benefits of having your very own personal trainer is that the programme is designed specifically for you, your body and your limitations. Working with you, at a pace that is just right for you and your fitness level, working together, we can tone, shape and firm your body, giving you the look that you have been chasing. All personal training with me is based in Northwood in the comfort of my own fully equipped private gym.
Training should be fun, and when done correctly, you will enjoy exercising for the rest of your life and more importantly you will enjoy the benefits from it too. All my clients love exercising now!

Personal training is for people of any age, I have many clients with various fitness levels and specific goals in mind. Whether it's to lose 4 stone, a few lbs, get fit, tone up or to improve posture, I have successfully helped all of my clients achieve their health and fitness goals, and will do the same for you too.

I have exceptionally high standards and am committed to excellence. I am passionate about people being both emotionally and physically fit and will help you be your best in both areas. Step up a level now and have outstanding health and wellbeing!
My personal training sessions will motivate you and enable you to achieve your goals.

Your sessions will be fun, rewarding and more importantly will give you the fitness levels and body that you deserve. A session with me might include some aerobics, walking/jogging, weight training, boxing, skipping etc. It will be tailored so that we do stuff you enjoy and will give you the results that you want.
All clients are asked to complete a medical and health questionnaire which will enable me to assess your current health and physical ability and suitability for exercise.
In the initial consultation some short fitness tests will be performed to determine your fitness levels. Body fat measurements will also be taken to establish where you are now and where you need to be. A fun and an effective exercise program will then be designed to suit your individual needs. Nutrition advice will also be given in this consultation as well as some NLP therapy and coaching. Between sessions you will have daily emails and contact with me to ensure that you stay motivated and are staying on track. I combine my coaching, personal training and daily support to ensure that you stay on track and get to where you want to be. To get results, I recommend two sessions a week. This is so that we can focus on your upper body during one session and then your lower body in the other. OR sometimes we will split one session into purely fat burning cardio and then the other into body sculpting/ toning up.
Personal training can help you with:
Weight Loss
Sport Specific Training
Core Stability
Strength Training
Improving Cardiovascular Fitness
Toning and sculpting a beautiful body
Posture Correcting
Monitoring Body fat %
Improved confidence and self-esteem
Staying fit and healthy during pregnancy
Losing weight after pregnancy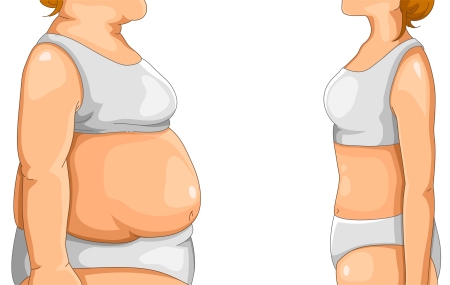 Lose weight and tone up now..
Contact me now to lose weight, tone up, get fit and have fun… 07876 198671
Davinia Ltd
Personal trainer and coach for the following areas:
Northwood
Northwood Hills
Moor Park
Pinner
Ruislip
Eastcote
Hatch End
Rickmansworth
Croxley
Chorleywood
Saratt
Little Chalfont
Watford
Bushey and the surrounding areas...
Benefits of having personal training and coaching with me...click to read
Client Feedback
Hi Davinia I have dropped 6kg in the last 10 weeks with you and i feel better than ever. You have inspired me to live healthy and this is the result of the juicing, eating mainly plant based foods and the exercise. I feel like a new person and I
This is a testimonial for the super lady Davinia. When I say super, I mean Super. Davinia is the first trainer that has ever understood my needs and gets me. She has helped me stop my awful food habits and I feel in control. I haven't been like this
From a younge age I've always been overweight, unhealthy and totally unaware of how to lead a healthy and active lifestyle. I had tried so many diets but none of them seemed to work for me long term for one reason or another and I felt hopeless that I'd
"Davinia was key in helping me lose my baby weight through a combination of exercise and food planning. She taught me lots about the right foods to eat and ensured I stayed on track with regular check-ins via txt. The PT sessions were enjoyable and made me feel positive
"Thank you so much Davinia. You are such a positive motivator. I have really enjoyed the sessions we have had over the last few months. You have devised a manageable exercise programme for me and taught me how to eat more healthily.  The veg mix juices are fantastic. What a breakthrough
"I have just finished a block of 10 training sessions with Davinia. I wanted to particularly focus on strength training and improving my muscle mass. Within the 10 week block of sessions I feel significantly stronger, more toned with improved posture. Davinia's knowledge and love of nutrition shines through
I found Davinia online after I weighed myself 4 weeks after the birth of my second child and realised I weighed the same as I did when I was 9 months pregnant with my first. I knew then that  I would need help to shift all this extra weight
Thank you with all my heart for your help and support over the last 10 weeks. I'm feeling so much better about myself, amazing what can be achieved in 10 weeks if you have a fabulous personal trainer!!! 😃 A stone lighter, a dress size down, body fat down, leaner and
Thank you so much for helping me, you have really changed my mindset. I can't believe I have lost 2 stone in the last three months. I will certainly carry on with what you have taught me in sunny Dorset. I shall miss you. You are such an inspirational
Just a little note to say thank you for the past 10 weeks. Your positive attitude has really rubbed off on me and as well as getting towards my goals with health and weight loss, you have helped me to embrace the good aspects of myself and see the