Mirella has now lost a whopping 4 stone to over 7 stone
A few years ago, I personal trained and coached a wonderful girl called Mirella to help her lose weight. I worked with Mirella from May to September and I am super happy to hear that having returned to university that September she carried on eating healthily and being careful with her portions and exercising. Two years on she has lost over 7 stone now which is superb. I wanted to share a Q & A with you that she filled in so you can see how life changing her regime and life is now she has lost all this weight.
http://pearshapedthoughts.blogspot.co.uk
Before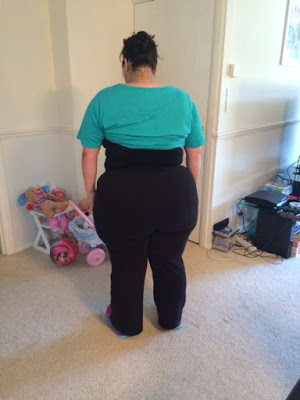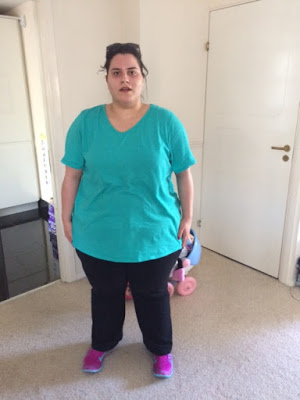 After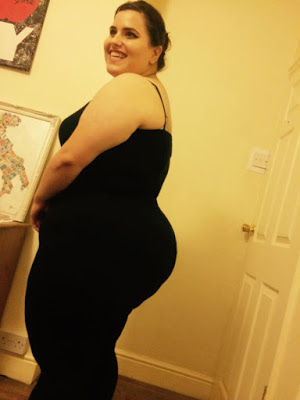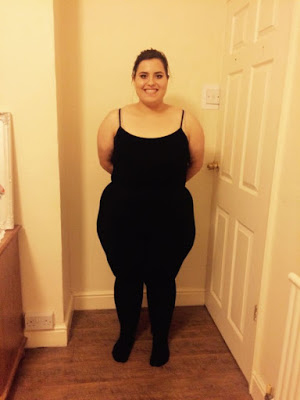 June 2016
Mirella has now lost a whopping 4 stone in the last year and looks absolutely amazing. The weight loss has made her feel lighter, happier, healthier and more confident.
Well done darling Mirella – I'm so proud you. X
Before

After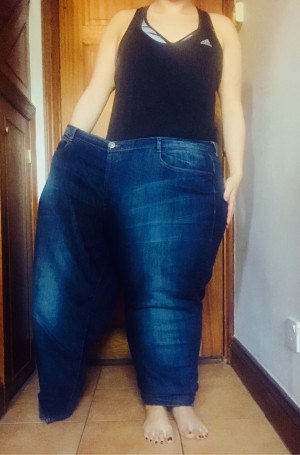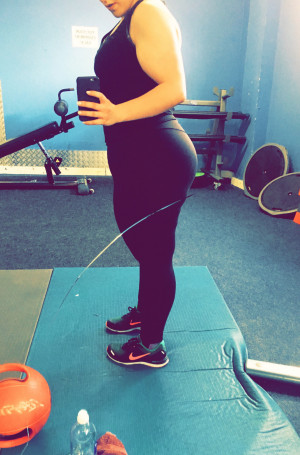 Mirella has now lost over 8 stone. At her biggest she was a size 26. She is now a size 14 on top and a size 16 on her bottoms and she looks absolutely amazing
1.What made you want to start losing weight back in 2015?
I can remember the exact time I decided my weight was ultimately holding me back from from more than just being unhealthy. It was when I went to New York for a university trip in April 2015. All I could think about was the plane journey there and the fact I would have to ask for the extension belt in front of my university friends, that was so embarrassing in itself. The whole time we were in New York I could barley keep up with my friends, I felt as if I was holding them back as well as myself. Whilst a lot of my friends went bike riding in Central Park I was back at the hotel resting. When we got back that is when I decide I to change.
2. How much weight did you want to lose and how much have you lost now? What dress size were you and what are you now?
In terms of weight loss, I was concentrating on getting down to a size 18 rather than losing a certain amount, but I knew I had to lose a fare bit to be that size.
I started off as I size 24 in dresses 26 in jeans and I'm currently a size 16 and have lost over 7 stone since starting back in June 2015, so yay I've passed my initial size goal but I still want to continue on, hopefully I will get down to a size 14 in dresses and 16 in jeans (because I have a booty haha).
3. What made you want to to go with a personal trainer and what made you choose Davinia?
I had been on countless diets before and trying to motivate myself in losing weight but I always gave up as no one was tracking my progress. I finally hit a point where I decide I wasn't going to fail again, so I thought getting a personal training was the best way to keep me motivated and track my progress throughout.
I came across Davinia's website when looking for a personal trainer and her website immediately stood out to me. Her many years of experience with other women and the success stories on her website made me want to call her up straight away.
I also knew that not only was she going to help me with losing weight physically, she was also going to tackle the psychological side to why I became the size I was and this was vital in changing my mentality for good.
4. How much did you lose with Davinia? How much have you lost since?
I lost around 2 stone in 3-4 months with Davinia and I have continued to lose another 5 stone since. Davinia was able to give me the foundation for me to continue on to lose the further 5 stone.
5. What did you learn from personal training with Davinia?
During my time with Davinia there were a number of things she taught me. The first thing that was addressed was my eating and the amount of food and what food I was putting into my body. I discovered that portion size played a massive factor in my bad eating habits. What I believed to be normal was actually overeating by a considerable amount. I would always want to eat the same amount as my dad and I would want to eat until I couldn't anymore. Davinia changed all of that, she enabled me to realise what was a healthy amount of food to consume.
Davinia also gave me a great start to my fitness, slowly but surely I was able to go from walking to a slow jog. She gave me the encouragement and confidence in myself that made me want to keep pushing myself.
6. What was your food and exercise regime like before using me?
As already mentioned the amount of food I was eating was a great contributor in my size and also the type of food. My diet consisted of a lot of carbs and I mean a lot. Being raised in an Italian background meant I'd not only have a plate of pasta but I would have a couple of slices of Italian bread to go with it. I would have a couple of slices of bread for breakfast and even lunch. Dinner was mainly potatoes as I loved them. Chocolate was a vice of mine too. I remember coming back from school and feeling compelled to go to the corner shop and buy a chocolate bar on my way home. Even after dinner a cup of tea and many biscuits were a must whilst watching TV. That leads me to my exercise or shall I say the lack of it. I would usually spend my nights in front if TV and like many people have said before lifting the remote was the I only exercise I did.
7. What's an average day of food and exercise for you?
Now my food and exercise regime has completely changed compared to before. Before working full time, I would aim to go to the gym at least four times a week if I could. I now mainly do exercise at home in the evenings after work and go to the gym on the weekends. Last year I was able to run the Race For Life after only losing three stone at the time. Doing that gave me encouragement to continue to run and now I can't go to gym without stepping on that treadmill for at least 30 minutes. During the week I try to eat a low carb diet as much as possible. Monday to Friday I have a small bowl of bran flacks with a banana for breakfast and I try to stick to lovely big salads or rice salad for lunch. Something that Davinia taught me was that carbs in the evening meant it was harder for your body to digest. I try and stick to a lovely piece of protein and bulk my meal out with healthy green vegetables. The days I go to the gym I have a slice of brown toast with poached or scrambled eggs. This is great to get my protein in my diet. All in all, I wouldn't say I don't treat myself but its all about balance. If I go out for a meal, I will always try to find the tastiest healthiest option if I can. That doesn't mean I don't have a pizza every now and then.
8. What motivates and inspires you to exercise and eat healthy and keep going?
Seeing how far I've come is a great motivation for me to keep going. Looking back at pictures and seeing how I used to be is motivation it it self. Friends and family are also my motivation, they can see the difference in me and comment on how much I've lost and are super proud. They can see I'm happier and more confident in myself and I don't let my weight hold me back anymore.
9. How much more do you want to lose and what dress size do you want to be?
I would like to lose at least another stone to lose eight stone in total. It's hard to say when I reached the eight stone I will be happy with my size. I guess I will have to see. As I preciously mentioned I am currently a size 16 but my aim is to get into a size 14/16 pair jeans. I love having curves and I want to be proud of them and still be healthy at the same time.
10. What are your top tips for staying motivated and in the zone?
My main top tip is not to compare yourself to anyone. We are all individuals and all have different goals. Some woman start at a size 14 but that's what I want to be. So I cannot compare myself to others. This keeps me in the zone and to stay motivated.
I would also say never to become too obsessed with losing weight and lose your self in the process. There was one stage were I didn't want to go out for dinner and see my friends as I was obsessed about losing a pound. That wasn't a healthy outlook and sometimes you need a break from worrying about what you look like.
11. Do you have anything you would like to share with us on your journey of success to inspire any other girls/ladies that want to change their lifestyle etc?
Over all I would say making the decision to change your life style is the biggest step you can make. Once you have that in mind and are focused nothing can stop you from getting your goal. I would also say don't set your initial goal too high, start off small and surprise yourself. A year and a half ago I could never have imagined I would have lost over seven stone.
Love yourself in the process and don't be proud of what you have achieved, whether it's one pound, one stone and more.
I would just like to say my weight loss wouldn't of been possible without Davinia's encouragement and motivation at the start. We have always been in contact even after she stopped training me.
Thank you so much Davinia. xxx