MINDSET COACHING
Do you struggle with your health and wellbeing?
Does your low-self-esteem limit you daily?
Do you want to transform excuses into results and live a life that you love?
Have you currently got a big goal that you cannot seem to move further forwards with? Have you lost your mojo?
Do you want to master your self-confidence?
Do you want to BE YOUR BEST in your body, health, mindset and life?
If the answer is YES to any of these and you aren't where you want to be with certain areas of your life, then my Personal Mindset coaching will help you to transform your life.
I coach women to truly unlock and maximise their potential, so they can achieve health, wellbeing, happiness and success in ALL areas of their lives.
Mindset coaching with me will 100% EMPOWER you to create and action the life and lifestyle you want to live, so you are the best version of yourself daily.
Coaching with me is powerful. You will gain much greater clarity and have new understandings of yourself and what you want to make happen in all areas of your life. You will identify your goals and create compelling plans to achieve these goals whilst I support you and hold you accountable along the way.  Any old destructive habits will finally be eliminated, whilst new healthy habits will be put into place to create the life that you want. Coaching enables you to be open in a confidential safe and non-judgemental environment.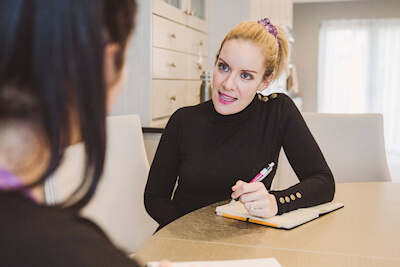 Here are areas that you might want to work on…
Set and Achieve your goals
Goals take us forward in life. Top-level athletes, successful business people and achievers in all fields all set goals. Setting goals gives you long term vision and short-term motivation so that you can create the life that you truly and really want. Whilst setting your goals in our sessions, you will also come up with realistic plans that will take you to where you want to be. Achieving your goals will give you a sense of joy, pride, success, fulfilment and happiness.
Health, Fitness and Wellbeing
Taking care of your mental and physical health and fitness is the most important change you can make. Great health, Wellbeing and fitness levels are so important in maintaining high levels of performance in your career or and at home whilst being HAPPY. Having great health and wellbeing will also improve your mindset so you make good decisions and feel great in yourself so you are a super healthy role model for yourself and loved ones. When you are healthy, fit and well you will automatically enjoy your life more. Always remember this, your Health is your wealth. This is the first area that I recommend everyone works on first.
Confidence
From time to time, we all suffer from a lack of confidence and low self-esteem. A lot of this can come from social conditioning as a child or from lack of self-worth.
Self-confidence and high self-esteem are vital for us to accomplish our goals whilst making a positive impact in our lives. Stress, pressure, fear and poor self-care alter self-confidence. Often, stress leads to poor eating habits and lack of exercise, which affects sleep patterns, mood and self-esteem. This is something that we can work on and turn around. When self-confidence is low, affecting your life and getting in the way of your goals and happiness, it is important not to ignore the warning signs and do something about it.
Stress and Work-Life Balance
If you have been affected by ongoing stress for a while you are probably feeling like you are burnt out and you have been over riding what your heart has been telling you for some time -which is to slow down. Your mind keeps telling you to carry on but you are overwhelmed, frazzled and not sure what to do next. Is it time to start listening to your heart and taking new actions? When any area of your life is out of sync, it WILL impact other areas of your life, often without you realising it.
If you are feeling like:
You have a poor work life balance.
Your frazzled because you are putting everyone else's demands before yours.
Your time management is not working for you.
You're finding fun has disappeared and creativity has gone from of your life.
Then I can help you to readdress and rebalance your work life structure so that you can start to eliminate stress, anxiety and overwhelm. I will help you restore fun, balance, happiness and direction in your life and work again.
Relationships
Are you feeling disconnected from your partner, work colleague, friend or family member? Or do you want to take your relationships to the next level? Or find a partner? Whatever stage you are at in your relationship, if it is making you feel unfulfilled and unhappy, now is the time to do something about it.  Working on creating the relationship that you truly want can take your happiness levels to the next level.
Life Transitions and life choices
Are you embarking upon a big life transition?
Moving job
Losing a job
Getting married
Getting divorced
Being sick
Having a baby
Moving home/selling up
Losing a loved one
Some transitions happen without warning, some are positive and are wanted, whilst some are negative and unwanted. Life transitions cause us to leave behind the familiar and force us into making difficult and unfamiliar choices and this can be scary. I myself have been through nearly all those life transitions and they can be tough, but with me by your side coaching you, you will have your biggest cheerleader and support to help you have clarity, direction and confidence with your choices.
1:1 COACHING PACKAGES 
1. Breaking Through – 6 weeks (fortnightly Zoom Calls) £597
Breaking Through Coaching is designed for women who want to start uncovering their potential and exploring their visions and goals whilst working on improving their self-belief and improving their daily habits for success in health, wellbeing and mindset.
2.Transformational Coaching – 3 Months (Fortnightly Coaching Zoom calls – 6 in total) £997
Transformational Coaching is designed for women who want to achieve personal, professional or business goals, with the opportunity to focus on several key areas. Over the course of 3 months, you will revolutionise your goal setting, your thinking, your and health, wellbeing and mindset. The accountability of this package will bring about some clear transformations in your life.
3. Transformational Mindset Coaching – 6 Months (fortnightly Coaching zoom calls – 12 in total ) £1597
Designed for women who want to take ADVANTAGE of regular fortnightly coaching sessions for ongoing accountability whilst working on turning those visions and goals into reality. This coaching package will not only transform your life but it will also make sure that with my help you will keep showing up for yourself and for your loved ones. This package will enable you to focus on many key areas or goals in your life that you want to turn around with the support from me your Coach.
COACH ME NOW – Instant Break Through Coaching
3 Hours – CLARITY: 1x 3 Hour Breakthrough Session (Zoom or face-to-face) 
Designed to explore and gain clarity over a major challenge or goal. This popular 3-hour Breakthrough Session is 100% tailored to you.
1 Day – EMPOWER & FOCUS: 1 Day Personal Intensive (In person face-to-face)
Designed to explore, clarify and plan for a specific goal, aspiration or challenge. 1 day EMPOWER face-to-face coaching tailored to you. Followed by a 1 hour telephone call one week later.
What to do next
Call me or fill in the Contact me Now box at the top of the page to book a confidential consultation to establish what you want to achieve and how I can help you.
My criteria
It might sound strange that I set out criteria for who I want to work with. But you see I want you to really want to grow and Be Your Best. So many people say they want to change, but deep down they are happy to stay where they have always been. Honesty and the desire to Be Your Best is crucial if you want to work with me. Here are my criteria.
I believe by me working with you it will benefit you so that you can be your best in mindset, body health.
I believe by me working with you it will genuinely challenge you whilst helping you to grow and flourish.
I believe be me working with you we will have fun along the way and you will love the process.
I believe you are willing to be 100 % committed.