Inspirational Personal Coaching in Ruislip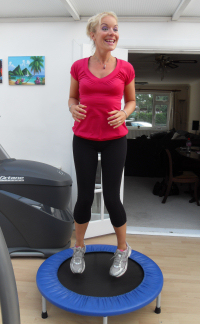 With today's hectic lifestyle demands on us, finding time to exercise and take care of our physical well-being can be extremely challenging. Davinia personal coaching in Ruislip is the solution to this problem. Davinia is a professional, enthusiastic personal trainer for women in Ruislip of weight management. Through the many personal training packages and boot camps she can help you create not only a new shape but a new way of life. Good health and well-being are absolutely essential for a happy and successful mind and body.
Fabulous Fitness – More than just a Weight Loss
Most people are concerned with weight loss, and as a woman the idea of toning, firming and slimming is never far from our thoughts. Especially when recovering from the stresses and rigours of pregnancy and child birth. Davinia, personal trainer for women in Ruislip, is very experienced in post natal personal training and toning up and so can provide various fitness packages and boot camps to concentrate on your goals. However, a smart system of losing weight and weight management will include a balance of physical fitness and good nutritional advice, which will inevitably influence your self esteem and confidence.
Losing Weight is Simple with Davinia
You will find that with effective personal coaching in Ruislip your physical, emotional and mental health will be well balanced and in harmony. Losing weight can be reality and as a result you will find yourself enjoying life with a zest and energy you may not have believed you were capable of. Davinia is an embodiment of the truthfulness of this, having excellent health and a love of life. Together, with her help and guidance you can embark on a boot camp which will lead to a healthier, happier new life.
Effective Nutritional Advice & Consultation in Ruislip
Understanding the mentality behind our eating patterns and habits can be complicated. Over-eating is a common problem and yet discovering the reasons to why so many of us are unable to control our eating habits is difficult. Davinia, personal trainer for women in Ruislip, can help you identify the issues behind bad eating habits and provide you with effective nutritional advice & consultation in Ruislip. With her sympathetic and caring insight, you will be empowered to take control of your life and change entrenched patterns of behaviour. When you learn how to take care of your nourishment needs, weight loss and long term weight management follows naturally. Davinia's nutritional advice & consultation in Ruislip is reliable and has been proven to be successful.