Feel Fab, Look Fab
TRANSFORM YOUR BODY, HEALTH, AND MINDSET IN 8 WEEKS WITH MY GROUP ONLINE COACHING PROGRAM.
Put an end to dieting for good and embrace the 80/20 ethos of healthy living with my online group coaching program to help you FEEL AND LOOK FAB.
Believe me YOU CAN go from diet drudgery to a healthy, balanced lifestyle, leaving you feeling and looking fab in just 8 weeks. I'll show you exactly how, including the very system that will ensure you attain, and maintain, a healthy lifestyle that you enjoy and love.
I get it. You might not believe that it's possible right now. That your health issues are too great, your personal time is non-existent, or your motivation is well and truly out for lunch.  But I'm here to tell you that it is possible!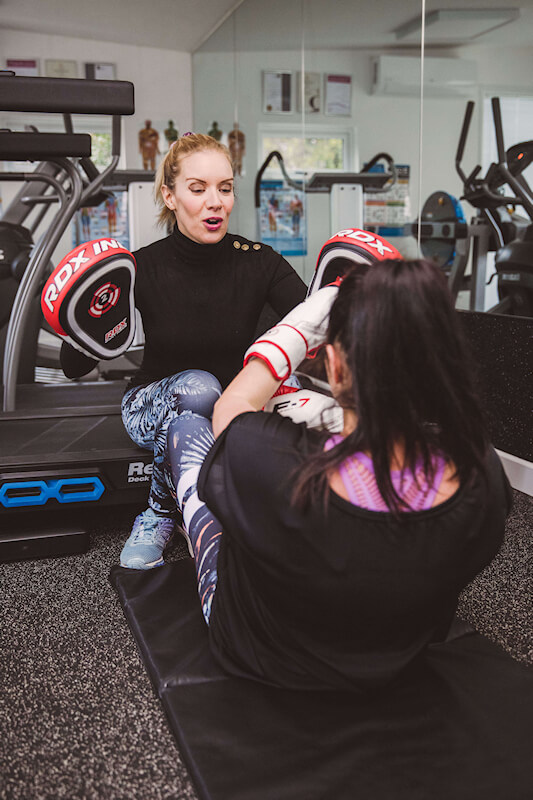 "Training with Davinia has been a truly transformative experience. It goes beyond the aesthetics of a healthy weight loss. There's the emotional and mental health aspects which have been a key cornerstone of training with Davinia. There's a certain self-discipline that's been honed, which makes adhering to the 80/20 principle effortless.
It's been a game changer, from incorporating a fun varied exercise routine to the emotional lightness of being, as well as a sharper, mental focus. A greater sense of awareness of the mind and body."
(Mona)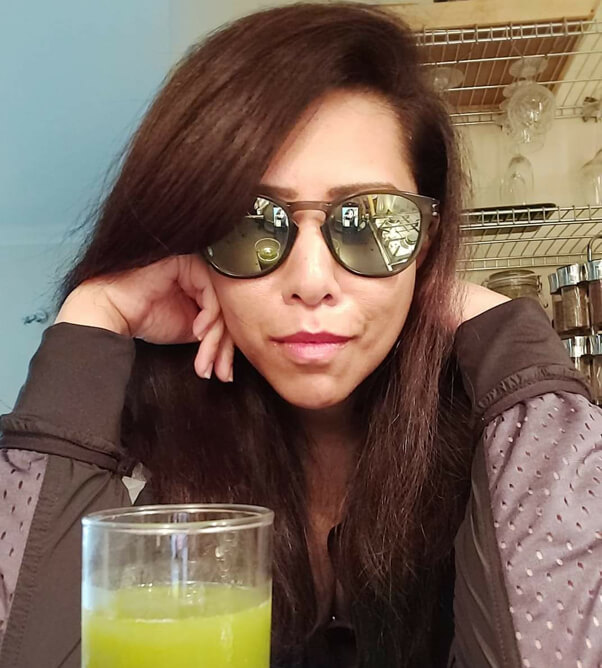 Why I can help you
Simply put, I've been there. I understand exactly how you feel. My life has mirrored what many of my clients have gone through themselves.
What's more, I've been a personal trainer and life coach for over 20 years. That's a whole lot of expertise!
That means that I deliver MINDSET coaching to my clients to ensure that they are mentally and emotionally equipped with the tools they need to help support them in their journey towards better health and wellbeing. I believe that it's not simply about eating better and moving more; there must be an emotional and psychological foundation to underpin those simple guidelines.
With the right mindset, my clients get the body shape that they want, the body confidence that they crave and the health and wellbeing that they desperately need. I love helping transform my clients' bodies, rejuvenate their health, and boost their mindset, because I know that this combination helps them achieve lasting positive results, and I have the testimonials to prove it!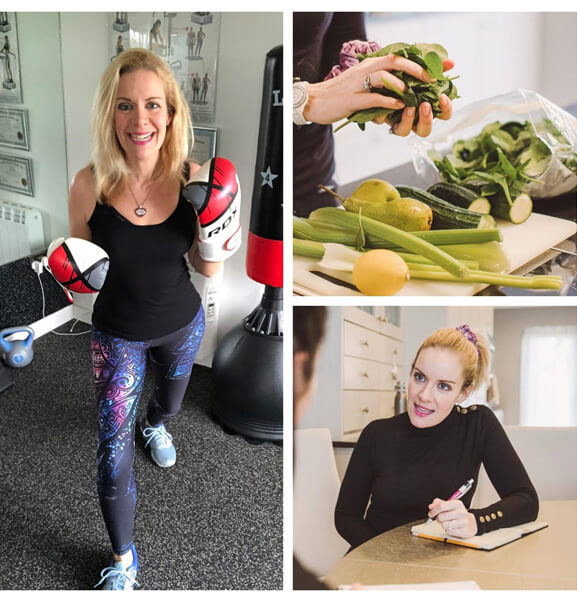 Learning from experience
But I didn't always take the same approach with my own health. In the early days I was beset by low self-esteem. As a PT and a coach, I felt that I needed to look perfect because otherwise people would judge me, and think I wasn't good at my job.
I'm ashamed to admit that I was heavily focused on aesthetics. I was preoccupied with how I looked and didn't pay attention to (or wilfully ignored) how good or bad those choices were for my body and mind.
I cut out carbs and banned junk food to stay slim, but my choices never lasted long. I ended up descending into inevitable binge eating, that sometimes that undid all my efforts and hard work. I convinced myself at the time that it was all okay as I was happy with my shape. But this yo-yo dieting of course had an impact on my mental health and confidence levels.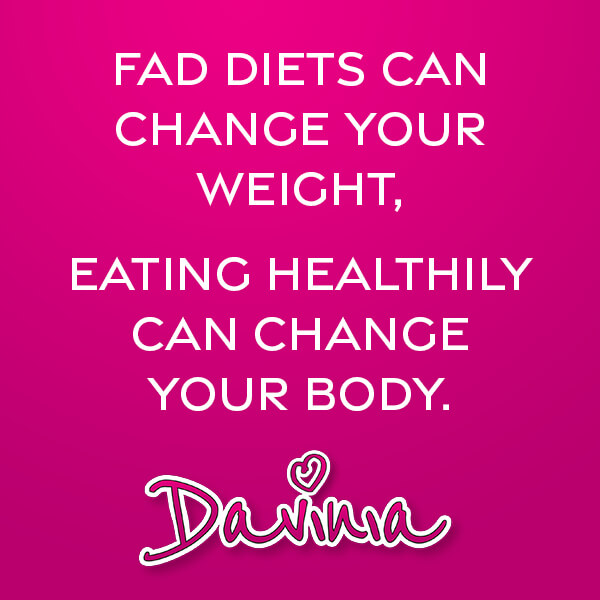 It took its toll on me, and before long I was exhausted. I had low self-esteem, my body confidence was poor, and my health was suffering. I was a personal trainer and coach, but I felt awful. What the hell had happened?
The problem was I was going through a tricky divorce which zapped my energy, health, and self-esteem. I was merely surviving instead of thriving. I felt so unwell and unhappy, and I wasn't the positive role model to my daughter or my clients that I should have been.
So, what did I do?
Taking control
I decided to take back control of my life.
I decided to be STRONG, HAPPY AND HEALTHY with a more balanced regime. I decided to boost my immune system and transform my health through JUICING. So, I invested time, energy, and money into a Natural Juicing Therapy course and studied hard to understand all about the power of nutrition on a cellular level.
I gave myself a break with food. I realised that it was okay, even a good idea, to indulge with occasional treats if I kept on track with a balanced and healthy diet the rest of the time. This morphed into the 80/20 approach that I use with my clients to help people sustain a healthy diet. It's true, no food is off the menu!
I worked hard on my self-talk and my mind morning routine. I overhauled my exercise regime, and I changed my outlook on food. I stopped being so hard on myself and started working on my self-belief through regular affirmations.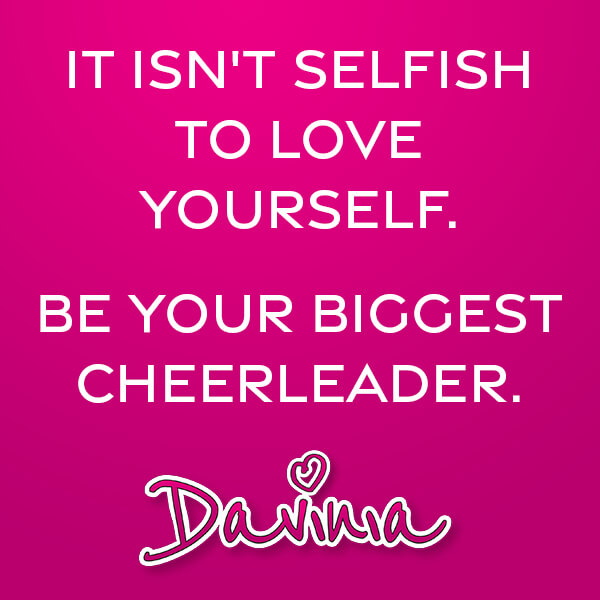 And just ONE year later, from this new way of life I created my Body, Health and Mindset system, and it literally transformed me. I use this system with my one-to-one clients, and they are loving the results too.
Last year I launched my first live group coaching programme from everything that I've learnt and implemented. This is so that you can have a shortcut to success with your body, health, and mindset. So that you can transform yourself from out of shape to lean, and from demotivated to a go-getting queen. Because the programme was so successful last year, I will now be running this twice a year. Yay.!
Is this course for you?
Does any of the following resonate with you?  
Is your self-esteem on the floor? 
😞Do you avoid cameras and try to make yourself invisible from loved ones?
😞Are you embarrassed to 'join in' because you think people are judging you and you often feel unheard?
😞Do you compare yourself to friends or even your 'old self' with regards to how you look and feel?
😞Do you avoid looking at your reflection in the mirror?
😞Are your confidence levels low, so it stops you being who you want to be and socialising?
Do you have no time for self-care?
😕Do you consistently put yourself at the bottom of the pile – beneath the husband, the kids or even the dog?
😕Do you feel guilty taking time out for yourself because you could be doing something more useful for someone else?
😕Have you forgotten what it feels like to truly relax and enjoy just being present?
😕Do you feel like you're rushing around after everyone else and never have time for your own needs?
Do you feel unhealthy?
😝Are you feeling unhealthy, unfit, weak, and wobbly and do not like who you are?
😝Is your current body shape and mindset preventing you from even trying to change things around?
😝Are you fed up with constant dieting and feel like you're running out of options?
😝Have you struggled to lose weight for years and your body shape and low self-esteem is making you feel unhappy?
😝Are you miserable squeezing into old clothes that are too tight?
😝Do you feel tired with no energy for your kids, partner, or work?
Then great news! 
This course is for you!
To be added to the waiting list – email me today. This will be running again in September…
"… felt very unmotivated and low in confidence. However, it didn't take long for that to change once I started working with Davinia! …I'm in a much better place as I'm more aware on how to eat more nutritious foods, I've learnt a lot more exercises and I feel a lot more confident not only in my appearance but also mentally stronger. As a result of training with Davinia I also feel a lot more motivated and have learned new skills and lessons with her that I can carry with me through life."
(Rachael)