Personal coaching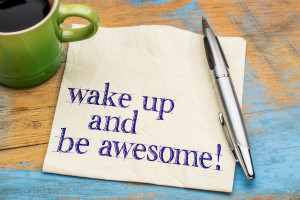 Do you want to have outstanding health and wellbeing?
Do you want to be confident and happy every day?
Do you want to learn to love yourself and others?
Do you want to eradicate any destructive habits that you might have?
Do you want to eliminate stress and anxiety and feel happy?
Do you want to lose weight and be in control of your food?
Do you want to be physically, mentally and emotionally fit?
If the answer is yes to any of these and you aren't where you want to be physically, mentally or emotionally then personal health and wellbeing NLP coaching will help you to close the gap and transform your life.
With NLP coaching you will discover how to master your emotions so that you are in control of your life and destiny. You will learn how to be physically, mentally and emotionally balanced so you lead a life that is fulfilling and inspiring.
Coaching enables you to open up in a confidential, non judgemental and safe environment, where you can share your deepest fears, explore your beliefs and values, declare your wildest dreams and be supported to create a compelling action plan to ensure you live a more balanced and fulfilling life. That is, a life where you have outstanding health and wellbeing, high self-esteem and fantastic relationships with yourself and others. Here's how it works…

Your Personal Coaching Program unfolds in either 6 week or 12 week programmes and begins when your pre-course materials arrive – a collection of questionnaires to clarify your thinking and ensure that you'll get maximum value from your very first session.
Once the preliminaries are over, we begin with…
•

Your Personal Coaching "Jump-Start"

The initial session is face to face or on skype/facetime when we'll clarify your goals, zero in on any bad habits or barriers that might be stopping you, and begin the process of personal coaching to transform your life. We will also identify your essential gifts, strengths and passions to find out how you can use these to create a rewarding and a rich fulfilling life.
•

Scheduled Weekly Sessions

Every 7 days, we'll get together by phone or face to face, if convenient, at a pre-scheduled time to identify obstacles, discuss progress, and help keep your energy, passion and vision alive!
•

E-mail Support

If you want to share your success before our phone calls or want some support, then I am happy for you to email me between sessions.
Personal coaching will help you to achieve
More confidence
Greater self-esteem
More fulfilling relationships
A healthier way of life
A better understanding of your emotions
Control of your own destiny
Passion and enthusiasm for your life
Ultimate wellbeing
Coaching is bought in programmes of 6 or 12 weeks, depending on where you are now in relation to getting the life that you want.
It is necessary that we speak before you book – you need to determine whether I am right for you and I need to determine whether I'm the best coach to help you take your life to the next level. (If not, I'll happily refer you to one of the other great coaches in my community.)
To book your coaching sessions contact me now!
Davinia Ltd
Personal trainer and coach for the following areas:
Northwood
Northwood Hills
Moor Park
Pinner
Ruislip
Eastcote
Hatch End
Rickmansworth
Croxley
Chorleywood
Saratt
Little Chalfont
Watford
Bushey and the surrounding areas...
Benefits of having personal training and coaching with me...click to read
Client Feedback
Hi Davinia I have dropped 6kg in the last 10 weeks with you and i feel better than ever. You have inspired me to live healthy and this is the result of the juicing, eating mainly plant based foods and the exercise. I feel like a new person and I
This is a testimonial for the super lady Davinia. When I say super, I mean Super. Davinia is the first trainer that has ever understood my needs and gets me. She has helped me stop my awful food habits and I feel in control. I haven't been like this
From a younge age I've always been overweight, unhealthy and totally unaware of how to lead a healthy and active lifestyle. I had tried so many diets but none of them seemed to work for me long term for one reason or another and I felt hopeless that I'd
"Davinia was key in helping me lose my baby weight through a combination of exercise and food planning. She taught me lots about the right foods to eat and ensured I stayed on track with regular check-ins via txt. The PT sessions were enjoyable and made me feel positive
"Thank you so much Davinia. You are such a positive motivator. I have really enjoyed the sessions we have had over the last few months. You have devised a manageable exercise programme for me and taught me how to eat more healthily.  The veg mix juices are fantastic. What a breakthrough
"I have just finished a block of 10 training sessions with Davinia. I wanted to particularly focus on strength training and improving my muscle mass. Within the 10 week block of sessions I feel significantly stronger, more toned with improved posture. Davinia's knowledge and love of nutrition shines through
I found Davinia online after I weighed myself 4 weeks after the birth of my second child and realised I weighed the same as I did when I was 9 months pregnant with my first. I knew then that  I would need help to shift all this extra weight
Thank you with all my heart for your help and support over the last 10 weeks. I'm feeling so much better about myself, amazing what can be achieved in 10 weeks if you have a fabulous personal trainer!!! 😃 A stone lighter, a dress size down, body fat down, leaner and
Thank you so much for helping me, you have really changed my mindset. I can't believe I have lost 2 stone in the last three months. I will certainly carry on with what you have taught me in sunny Dorset. I shall miss you. You are such an inspirational
Just a little note to say thank you for the past 10 weeks. Your positive attitude has really rubbed off on me and as well as getting towards my goals with health and weight loss, you have helped me to embrace the good aspects of myself and see the