We all love a special offer…. So make sure you check out my special offers page every month.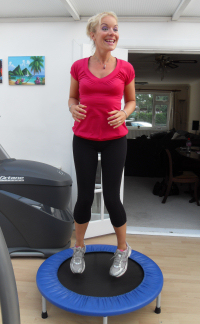 Weight management coaching
Weight management coaching will help you to address overeating and destructive food habits. This two hour coaching session will get to the roots of what triggers your overeating and destructive habits. You will become consciously aware of what your behaviour patterns are regarding eating and how your relationship with food is affecting your life. With coaching and by using NLP techniques you will address these food triggers and will come up with the right mindset and strategy to lose weight.
This coaching session will raise your standards in how you treat yourself and food. You will feel in control and you will have the right mindset about food. You will set achievable goals to lose weight. By re-patterning your thoughts, attitudes and beliefs about yourself, your health and food, you will take control of your eating habits and will lose weight.
Usually £225 for the two hour transformation coaching session
Special offer of only £175 until the 31st August
Get the health that you want and deserve with my new and inspiring health coaching package – Health package (2 hours)
Coaching and NLP therapy helping you to achieve a healthy body and mind. Come away from this 2 hour coaching session with an outstanding plan to achieve your health goals with the conviction that you will achieve the health and fitness that you deserve. Know what you need to do to be in optimum health and feel fabulous and be confident that going forwards you will achieve the health and wellbeing that you deserve.. This is for anyone who really does care about their health. If you want to feel more vital, more energised, more youthful and healthy this package is the one for you. Feel fabulous now.
Usually £225 for the 2 hour Transformation coaching session
Special offer price of only £175 until 31st August
Contact me now to achieve the healthy body and mind that you want.
Confidence package (2 hours)
Coaching and NLP therapy are used to help you become confident in getting the life that you deserve and want. Walk out of your house every morning feeling proud and confident. This package will help you with your positive self-talk and also help you to feel great about yourself. Start radiating confident energy so people automatically start gravitating towards you. Feel magnificent and make it happen now! This coaching session will ensure that you feel more confident about yourself from the moment you step out of the door.  Be confident now.
Usually £225 for the 2 hour transformation coaching session
Special offer price of only £175 until 31st August